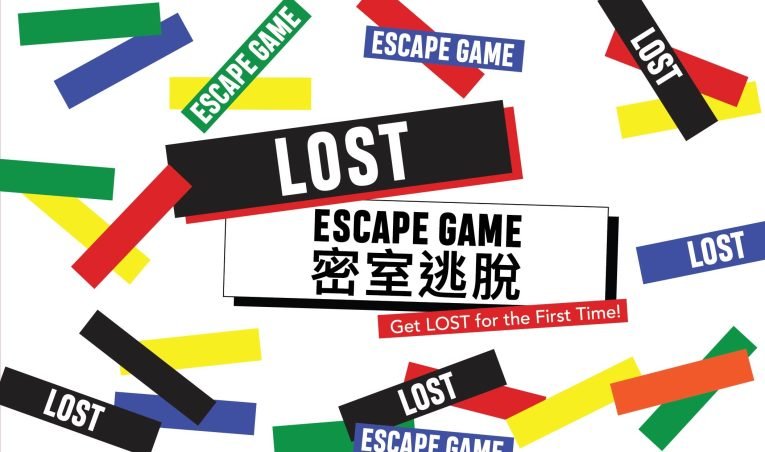 Your child's birthday is a momentous occasion, and you want to make it a day they'll cherish forever. Look no further than LOST Junior for an exhilarating and unforgettable birthday party experience that will have kids talking about it for years to come.
Discover a World of Thrills
At LOST Junior, we specialize in creating immersive and captivating escape room experiences that are tailor-made for an exceptional kids' birthday celebration. Say goodbye to traditional party venues and say hello to an adventure-packed celebration that will leave your child and their friends in awe.
Choose from a Variety of Enthralling Themes
We offer an incredible selection of escape room themes, each with its own unique storyline and challenges that will keep the young adventurers on their toes. Let's explore some of our top picks:
1. The Genius Escaper: The Mystery of Alfred Hinds
Step into the shoes of a detective and unravel the enigma behind the legendary escape artist Alfred Hinds. How did he manage to disappear from a high-security prison cell without a trace? Can your team solve the puzzle and crack the code to his escape?
2. Stolen: The Isabella Stewart Gardner Museum Heist
Become a detective and travel back to the infamous art heist of 1990. With $500 million worth of art stolen, can you and your team piece together the clues to solve the case and recover the stolen masterpieces?
3. Project Ultra: Uncover the Mind-Control Conspiracy
Embark on a thrilling mission to uncover the truth behind a secret government experiment. Decode puzzles and navigate through a hidden laboratory to save a missing friend and unveil the secrets of Project Ultra.
4. Qin Immortal Life: Journey to Ancient Secrets
Immerse yourself in history as you search for the elixir of life in the tomb of Emperor Qin Shihuang. Can you decipher the riddles and traps left behind by alchemists and uncover the truth about immortality?
5. Supernote: The Art of Counterfeiting
Step into the shoes of a brilliant counterfeiter and follow the trail of clues left behind by a legendary forger. Can your team unravel the secrets of supernotes and solve the puzzles to uncover the truth?
6. Alchemist Geber: Quest for Hidden Treasures
Join an archaeology expedition to find the hidden treasures of the legendary alchemist Geber. Navigate through the twists and turns of a secret room, deciphering clues and solving puzzles to reveal the long-lost riches.
7. Treasure Island 1881: The Quest for Lost Riches
Set sail on an adventure to uncover buried treasures on Treasure Island. Can your team decipher the clues left by Captain Thompson and beat competing treasure hunters to the riches?
8. Fantasy Land: A Journey Beyond the Rabbit Hole
Embark on a whimsical journey inspired by Alice in Wonderland. Solve puzzles and riddles to catch up with the White Rabbit and uncover the forgotten memories that hold the key to your escape.
9. Trinidad: Pursuit of Magellan's Lost Treasure
Join an expedition to uncover the hidden treasure left by Ferdinand Magellan's fleet. Decode ancient clues and outsmart rival treasure hunters to claim the riches before time runs out.
10. Wizard & Dungeon: Battle Dark Magic to Save the World
Enter a mystical realm to thwart an evil wizard's plot to unleash dark magic upon the world. Can your team solve the puzzles and find the scroll that holds the key to preventing a catastrophic event?
Unleash Creativity and Teamwork
Each escape room theme at LOST Junior is designed to stimulate critical thinking, creativity, and teamwork. Kids will work together to decipher clues, solve puzzles, and unlock mysteries while having a blast.
Hassle-Free Party Planning
Planning a kids' birthday party has never been easier. Our dedicated party planning team will handle every detail, from invitations to decorations, ensuring a seamless and stress-free experience for parents.
Suitable for All Ages and Skill Levels
LOST Junior escape rooms are suitable for kids aged 6 to 14, ensuring that every child has an engaging and challenging experience. Our themes are crafted with varying levels of difficulty, guaranteeing an adventure tailored to each group.
Book Your Unforgettable Adventure
Ready to give your child an extraordinary birthday party they'll talk about for years? Book a kids' birthday party at LOST Junior and treat your little one to an adventure they'll cherish. Contact us today to explore our party packages and make your child's special day truly exceptional at LOST Junior.